Have you ever thought it would be so much easier if you could just tell the computer what you wanted to type? A few years ago I would use programs like Dragon Dictation to help speed up the typing process. Though it was accurate you would have to train the computer to help you to type. Not anymore…..Why not try Google Docs to do the same thing for FREE!!
Open a Google Doc, Click 'Tools' the 'Voice Typing'.
Press the microphone and away you go.
Some basic commands:
Period
Comma
Exclamation point
Question mark
New line
New paragraph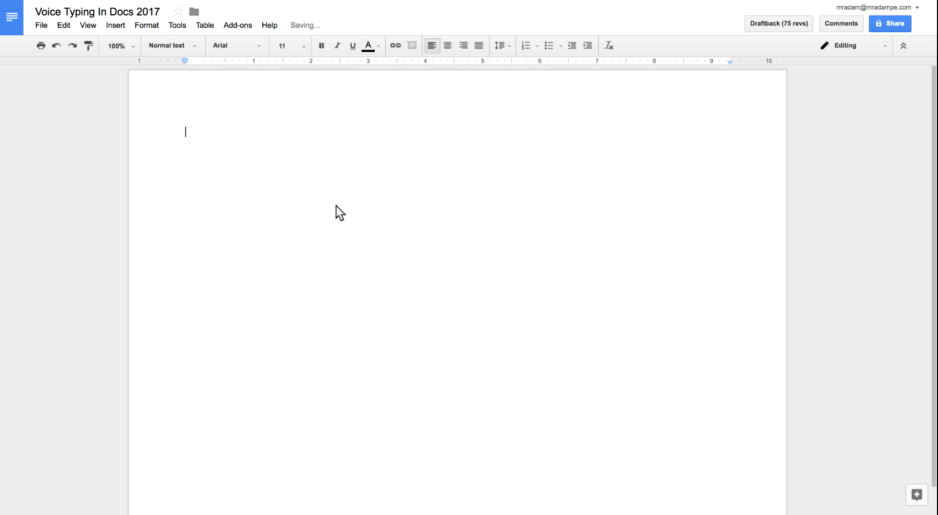 Think about the possible uses and how it could speed up your workflow.
I was thinking how it could help when writing all those reports, or having to document an incident, you could be speaking with a student and let the computer type what you were both saying. The possibilities are endless.
How could you use it in your practice?
More voice commands can be found here: goo.gl/ib9ooG