Using GAFE to produce Praise Post Cards in PhysEd
So this evening I was thinking of items that I need to get done for the upcoming year, yes this year has not yet finished and already throwing ideas around! Now I had seen praise postcards used in subjects along with PE but how could I incorporate them into my practice using GAFE.
An old university friend (still under 30!) has been using them in his practice for a while now, but I wanted to see if I could find a quick way of incorporating them into my practice.
Just a new praise postcard I created, with help from @JayWheeler3012 QR is not linked. @TeamTait @PEgeeks @Lucyd1237 pic.twitter.com/wXwDsnU63E

— Sean Proctor (@SeanProctor4) June 1, 2013
Along comes my trusty add-on 'Autocrat'.  If you are unsure of the powers of Autocrat check out one of my previous blogs on Autocrat (http://mradampe.com/2014/09/23/fitness-testing-using-gafe/).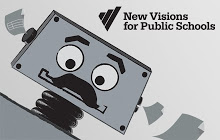 I set about making two templates that could be adapted to suit your department, and then two google forms, I will attach the links at the bottom for you to be able to take a copy.  Once I had set up the autocrat I set it up that once I had completed the quick google form it would email me a PDF of the postcard so I could send it out to the parents.
COPY OF EMAIL
COPY OF POSTCARD
SCREENSHOT OF PHONE
I then put the links to the forms directly on the home screen of my phone for quick and easy access.
I now have a quick and easy solution of presenting praise notes to the parents and students for the next academic year.
Please feel free to take a copy of the forms or ask any questions on Autocrat.
Template 1: LINK
Template 2: LINK
Gform:
[fusion_builder_container hundred_percent="yes" overflow="visible"][fusion_builder_row][fusion_builder_column type="1_1″ background_position="left top" background_color="" border_size="" border_color="" border_style="solid" spacing="yes" background_image="" background_repeat="no-repeat" padding="" margin_top="0px" margin_bottom="0px" class="" id="" animation_type="" animation_speed="0.3″ animation_direction="left" hide_on_mobile="no" center_content="no" min_height="none"][googleapps domain="docs" dir="forms/d/1a9xG5EavNj7v9SYA2a5A3S6Xv7GRBzaNUVdf8CLS4D4/viewform" query="embedded=true" width="760″ height="500″ /]